Share To Web
Share your designs to the web with one click. It's one of the most requested features in Principle's 6 year history, and we're very proud of how it turned out. Share to Web makes it easy to generate a private, shareable link to your design that opens in the browser, and it works on any platform: Windows, MacOS, Linux, Android, and iOS! Everyone will be happy to hear that fonts look great on the web, even if the person you're sharing with doesn't have them installed!
Check out some files that have been shared to web:
Export to HTML
Get a portable export of your design as a single, self-hostable html file. Perfect for internal servers, user testing, and more!
Refreshed Look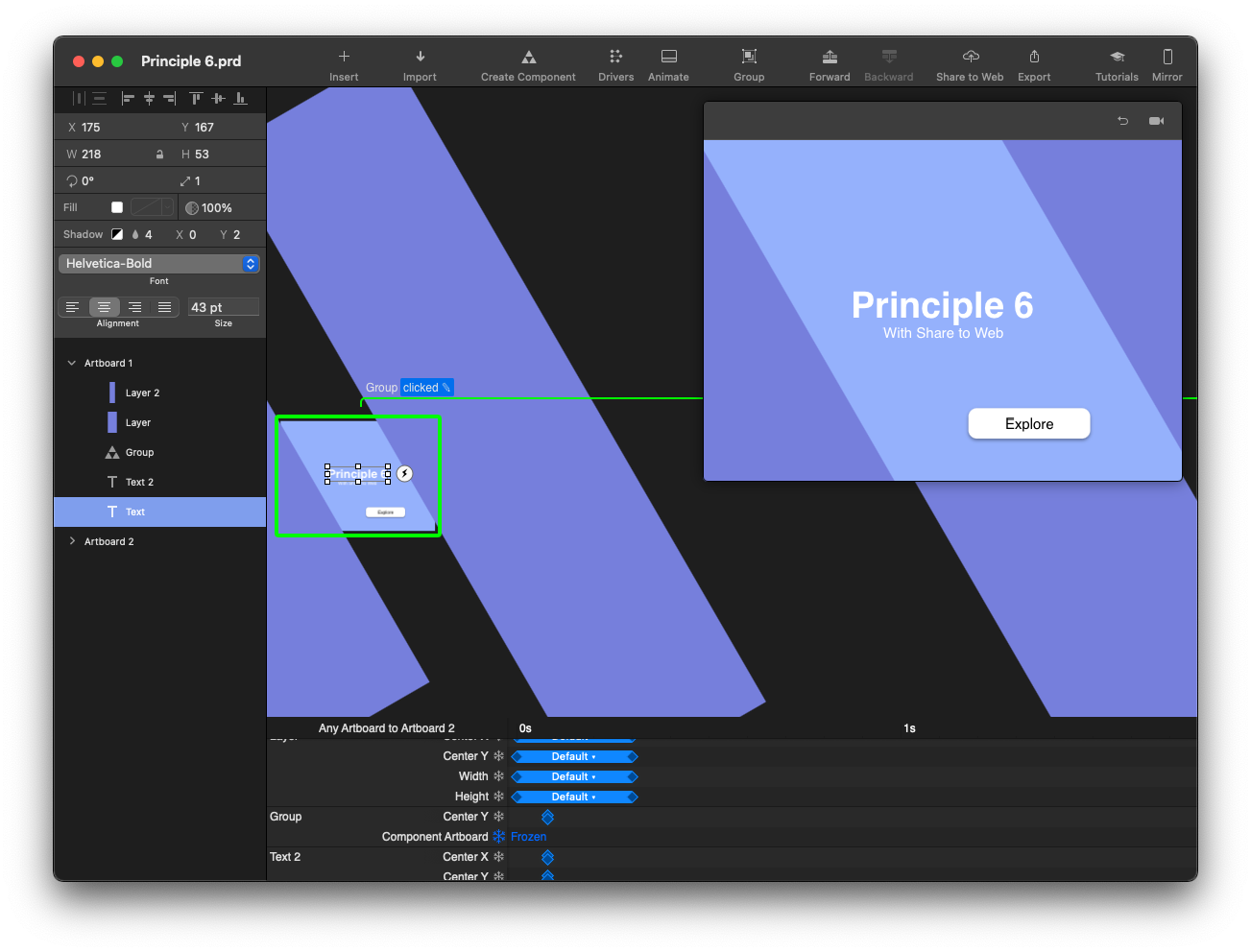 Principle's user interface has been updated for MacOS Big Sur with all new iconography and a redesigned property inspector.
Import Notes
Now when a layer is flattened on import from Figma or Sketch, you will now see an alert icon in the layer list. Clicking it will explain why the layer was flattened and what you can do to unflatten it, if you so desire.
New Export Menu
All the sharing options have been grouped into one place in a new sharing menu. The menu includes: Share to Web, Selection as Images, HTML File, Record video, Record GIF.
How To Get It
Ready to get started? Download the update. If your license isn't up to date for this version of Principle, you can renew it on your account page or buy a new license from the purchase page. See the full list of changes on the change log.
Say Hello
Principle evolves based on the feedback and enthusiasm of the Principle community, made up of people like you. If you have suggestions, contact us!